Published on Aug 21, 2014
El Secretario de Estado David Bernier conversa con el equipo de Jugando Pelota Dura sobre la visita del embajador de Colombia y la relación de este país caribeño con Puerto Rico. Además, habla sobre la enseñanza del inglés en las escuelas públicas y el nuevo censo de las corporaciones.

Por otro lado, Benier reacciona a las querellas que enfrentan jueces en el Tribunal de Caguas.
Next Page of Stories
Loading...
Page 2
Next Page of Stories
Loading...
Page 3
Next Page of Stories
Loading...
Page 4
Next Page of Stories
Loading...
Page 5
Monument torn down in 1991 was buried and cannot be dug up for exhibition, according to officials
It was the star of Good Bye Lenin, Wolfgang Becker's tragicomedy set around the fall of the Berlin Wall: a statue of Vladimir Ilyich Lenin, suspended from a helicopter,
seemingly waving goodbye
to the crumbling socialist republic.
But more than two decades after it was torn down, Berlin authorities have admitted the giant monument may be lost in storage.
Continue reading...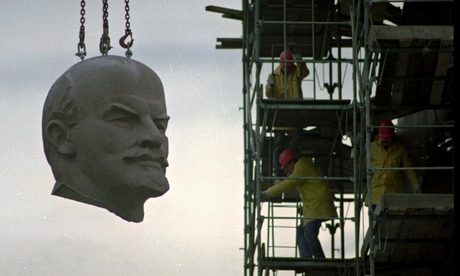 Claim by Saleh al-Arouri, a founder of Hamas's military wing, is doubted by experts and not supported by other Hamas sources
A veteran Hamas official has said that the Islamist group was behind the kidnapping of three Israeli teenagers in the West Bank an incident that triggered the current brutal war in Gaza.
Saleh al-Arouri, one of the founders of Hamas's military wing, made his comments at a conference in Istanbul, where he lives in exile. A tape of his comments was posted online by conference organisers.
Continue reading...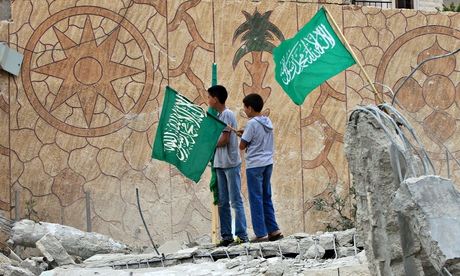 The light and landscape of coastal Koktebel has drawn artists for nearly a decade, but Russia's annexation of Crimea has split the normally peaceful oasis into feuding factions.